Fundora Jewelry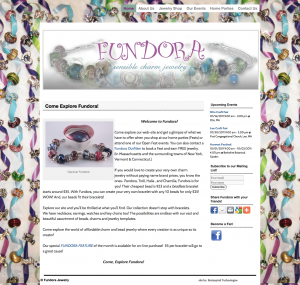 Fundora Jewelry is a new online store and home show bead business based out of Pittsfield, MA.  Fundora needed a full web store on a budget, since they are just starting up.  They also needed to highlight their show locations.  Sometimes home parties, sometimes at local festivals and markets.
The site is as fun and simple as their business concept.  Fun, high quality, low cost beads, necklaces and more!
Check out fundora and grab your mom a bracelet while you are there! http://fundorajewelry.com/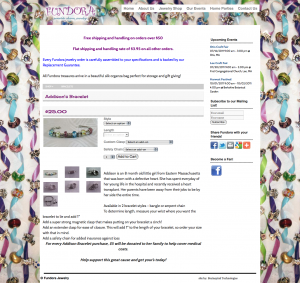 Brainspiral offers full e-commerce and SEO solutions.  All of our work is built on the WordPress framework.  However, we do extreme customization.  We build 98% of our designs from the ground up.  Don't get charged more for a free theme, go to a team that knows the design and tech end of building websites!  Do it local, do it custom!